Post Burn Reconstruction :
Burns :
Injury caused by Thermal Radaiation resulting from Electrical Short Circuits, Chemical Contact or Plain Fire etc. all come under BURN INJURIES. The depth of the burn provides for the classification of burn as under :

1. First-degree

2. Second-degree

3. Third-degree
Reconstruction :
Reconstruction are a common sequel to Burns and are considered to be an inevitable complication. Permanent scarring and tightening of skin affecting the underlying muscles and tendons, which limit mobility and possible damage or degeneration of the nerves is normally referred to as contracture. When elastic connective tissues are replaced with inelastic tissues the stretch ability and movements are automatically restricted.
Treatment:
Normally prior to Reconstructive & Cosmetic surgery dead tissue have to be removed. It is technically known as debriding.
After this the plastic surgeon may offer several options suitable for the management of the condition. Commonly the following is offered :
Skin Graft:
It involves removal of healthy skin from one of the area of the body and transplanting it to the area affected by burn. Normally skin is removed from an area, which normally remains hidden by clothing. The graft is then placed over the affected area and often held in place with aid of a couple of stitches and / or dressing.

Skin grafts are of two types, split- thickness grafts and full-thickness grafts. The former consist of a few layers of skin and heal up fast. The latter are deep skin drafts and take comparatively longer to heal.

Both donor and donee sites are covered with antiseptic dressing to prevent infection and aid quick healing.

Suitable treatment of contractures either goes along with the treatment of burns or is deliberately delayed till it is the right time to be treated.
Period Of Treatment :
Type, Cause and Extent of burn will decide the period of treatment. Hence it is no point in putting a guessing note on this issue.
Post operative Treatment:
Burn Injuries and development of Contractures are quite common. These require some additional care since the cause of injury is burn – thermal action & reaction. Best policy is to keep all bacterial infections away and follow up with the treating surgeon as advised.
Renowned Specialists in Plastic Surgery!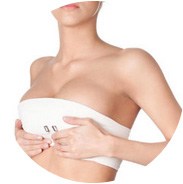 BREAST
Breast augmentation utilizes FDA approved silicone or saline breast implants to enhance the shape and size of the breasts.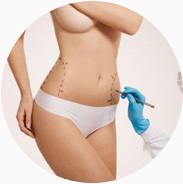 BODY
We specialize in body contouring procedures including liposuction, cutting-edge tummy tuck techniques etc.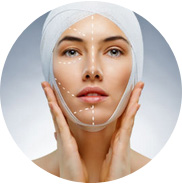 FACE
Facial plastic surgery is a popular form of cosmetic plastic surgery used to correct birth defects, enhance one's natural features.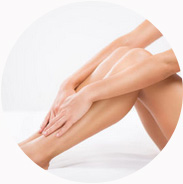 SKIN
Skin tightening procedures can be performed on nearly any part of the body to improve the elasticity and texture.